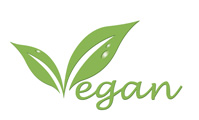 Anti-inflammatory, infections. Used for infections such as acne, nail fungus, lice, foot fungus, ringworm. Also used topically for wounds, burns, insect bites and stings, vaginal infections, recurrent oral herpes.

Does not contain camphor or perfumes, but only natural ingredients, functional substances and bioactive ingredients!
Dermatologically tested, vegan and Eco-Bio Cosmetics certified by AIAB.
A comfortable structure and easy to apply.
Contains:
Organic Arnica Extract 5%
Organic Yarrow Extract 1%
Organic essential oil from Eucalyptus 0.2%
Organic Aloe Vera Extract 3%
Use
- Apply the cream to the affected area and massage with circular movements until fully absorbed.