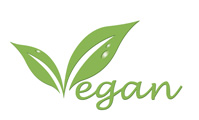 Moisturizing and Nourishing.
The oil is different from ordinary oils - richer in active ingredients - oil soluble and water soluble 2-phase oil.
A more pleasant, light texture.
Hydrates the skin more.
Contains:
Lipophase - Olive Oil, Sunflower Oil, Chamomile Lipo Extract, Rosehip Oil, Vitamin E, Rice Oil, Neem Oil.
Hydrophase - Distilled rose water from damascus rose, glycolic saffron extract, glycolic bamboo extract.
Use - Hydra-Oil is used after serum and before your daily day or night cream.

NOTE!! - Does not contain chemical emulsifiers, therefore the oil must be shaken properly before using it. The first pumps there will be more of the hydrophase.
The oil is Vegan and Certified with AIAB (eco-certification)